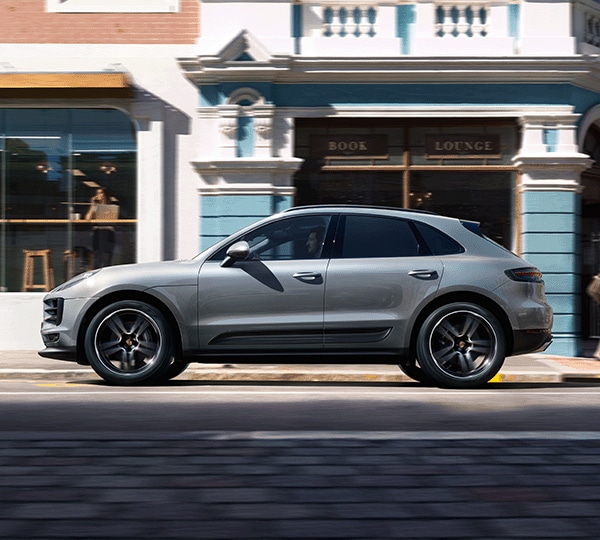 Are you looking for a performance vehicle that combines power, comfort, and convenience? If so, then you'll want to check out the 2023 Porsche Macan. This stylish and urban car offers drivers a ton of exciting features in one package. Let's look at what makes this vehicle so special.
The 2023 Porsche Macan is powered by a standard 2.0-liter turbocharged 4-cylinder engine that produces a potent 261 horsepower and 295 lb.-ft of torque. That means you can expect to zoom around town with ease while also enjoying excellent gas mileage. This engine is paired with a standard seven-speed dual-clutch PDK transmission that provides smooth shifts and quick acceleration when needed.
The driver-centric interior of the Porsche Macan balances first-class comfort with practical ergonomic design. The seats are adjustable to accommodate drivers of different sizes, with heated front seats available as an optional feature. Drivers can also take advantage of standard Apple CarPlay, including Siri voice control, using their compatible iPhone inside the Macan.
The exterior design of the 2023 Porsche Macan stands out from other vehicles on the road thanks to a range of distinct features, including dark titanium, Sport Chrono Package, and Porsche Active Suspension Management (PASM). There are also several exterior colors available, including Agate Gray Metallic, which adds an extra layer of sophistication to this already stylish SUV.
The 2023 Porsche Macan is a force to be reckoned with, stylistically and performance-wise. Inside, its interior design features a dark theme involving black seats with silver stitching. When the Sport Chrono package is thrown in, the Porsche has an elevated feel of luxury. It includes a dash clock, a drive-mode switch on the steering wheel, and a button that gives access to its remarkable 5.8-second acceleration speed of 60mph! Equipped with such powerful features, there's no denying that this car excels among its competitors.
The 2023 Porsche Macan is of the safest vehicles on the market! Fitted with all the latest features, the Macan can help you avoid accidents altogether. Anti-lock brakes provide maximum vehicle control even in emergency brake scenarios, and stability control enables you to stay in control when cornering or dodging obstacles. There's also plenty of protection should an accident occur, including state-of-the-art front and side-impact airbags to keep your passengers safe. And with a high-performance security system, you won't have to worry about being targeted by car thieves either!
The 2023 Porsche Macan is an excellent choice for those who want both power and luxury in one car. With its powerful engine, comfortable interior, and distinctive exterior design options, this vehicle has it all! If you're looking for a performance vehicle that combines power, comfort, and convenience – then you won't want to miss out on the 2023 Porsche Macan!