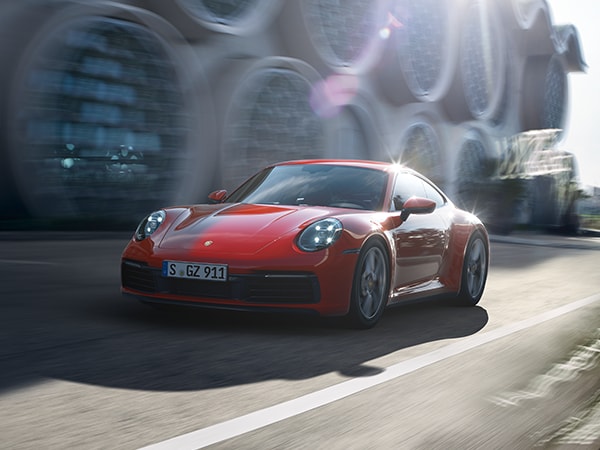 The Porsche legacy begins in 1963 with the introduction of a two-door, 2+2 high-performance rear-engined sports car, designed by Porsche AG of Stuttgart, Germany. The Carrera 911 added to its resume of legendary driving in Mexico's Panamericana race, where Porsche confirmed their prowess in race car driving and superior technology on the road. Today, the Porsche Carrera 911 is a symbol of camaraderie, speed, power, and success. Owning a Porsche Carrera 911 introduces you into a family of drivers that celebrate community, fast cars, and an inspired future of driving.
Behind the Wheel, You Don't Drive: You represent the Porsche community
Any tenured Porsche Driver will tell you; it is just not about driving a car with exquisite speed, handling, and power. Becoming an owner of a Porsche Carrera 911 is an induction into a close-knit community of esteemed driving aficionados. The Carrera Porsche 911 is the most iconic badge of driving and Porsche ownership. People from across the world will recognize you and respect the credibility of being a Porsche owner and driver. Plus, you will become a member of a community that comes together to celebrate the brand, the technology, and even driving experiences.
The Porsche 911 Carrera Has Mind-Blowing Performance
When you get behind the wheel of a Porsche Carrera 911, you get a robust taste of undeniable performance. Any Porsche driver will tell you that even an entry-level model will blow your mind. An entry-level Carrera 911 can reach 62 mph in 4.4 seconds from a dead stop. If you upgrade to the Turbo or Turbo S, you can get 62 mph in a mere 3 seconds. Even better, the 911 drives well anywhere. The handling on mountain roads is tight, stable, and quick around curves, and on long-stretches of the freeway, your car will gracefully, quietly, and quickly speed along without any disturbance. Performance and power cannot be undermined or surpassed in this car.
Porsche Respects the Past and Inspires Future Performance in the 911
The Porsche Carrera 911 is celebrated as a timeless car. It is more than the sum of its parts. Porsche engineers have taken the best engineering of Carrera predecessors and integrated the future technology to showcase what a luxury performance car can produce. The iconic shape of the 911 has changed very minimally through the years. However, the technology, speed, and vehicle handling inspire growth, passion, and a love for driving. As always, Porsche is one step ahead of the rest.
Get Behind the Wheel
No amount of reading can prepare you for the experience of power, performance, and luxury you can only get from behind the wheel of a Porsche 911 Carrera. A mere five seconds behind the wheel is more telling than hours of reading. Even better, now is the best time to experience the Porsche experience. Visit Porsche Fresno, located at 7131 N. Palm Ave in Fresno, CA, to test drive your new or pre-owned Porsche. You can also call our sales team at 877-711-3931 to schedule a test drive today. Today is the day you should experience the authentic Porsche experience.